Book your Stay.
A peaceful, central setting ideal for exploring the island. The hotel is the ideal place to enjoy the best of the island. Its location, on Santa Eulalia's peaceful promenade and the natural surroundings make Aguas de Ibiza a charming hotel from which to explore the beautiful beaches the island has to offer.
Experience with Clarins
Our Clarins Skin Spa experience with Clarins amenities takes place in this calming, nature inspired space inside hotel Aguas de Ibiza. Stimulate your physical, mental and spiritual harmony trying the luxurious treatments we have designed for you. Choose in our menu of facials, treatments for your skin, specific treatments for men or women, body treatments, body scrubs and massages. And discover how the finest products made from plant extracts can help you to recover your wellbeing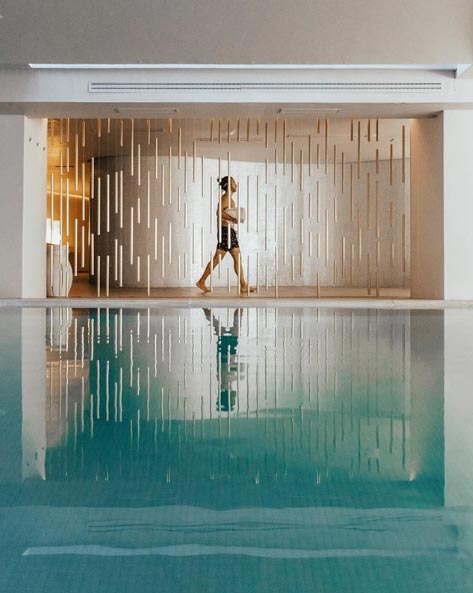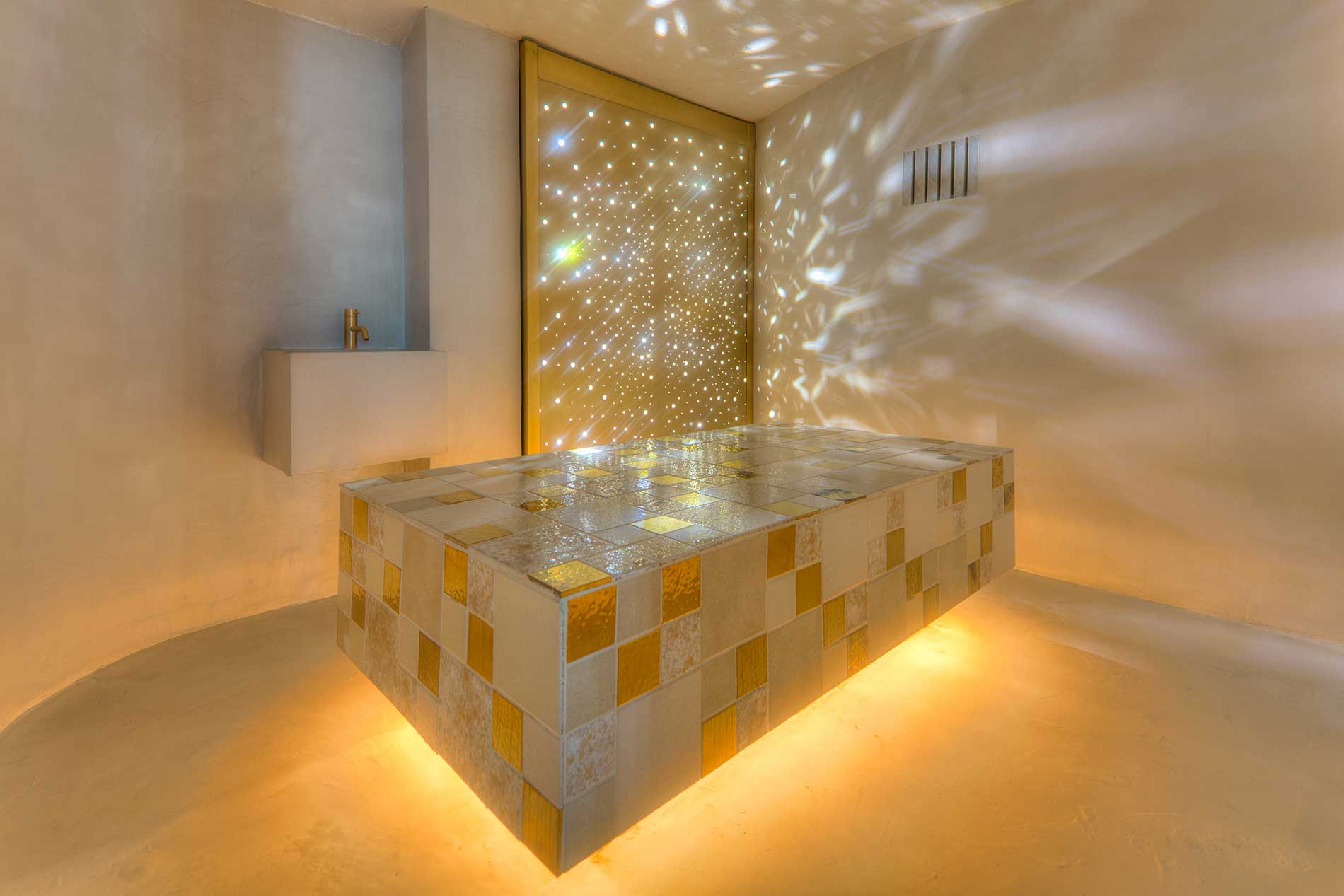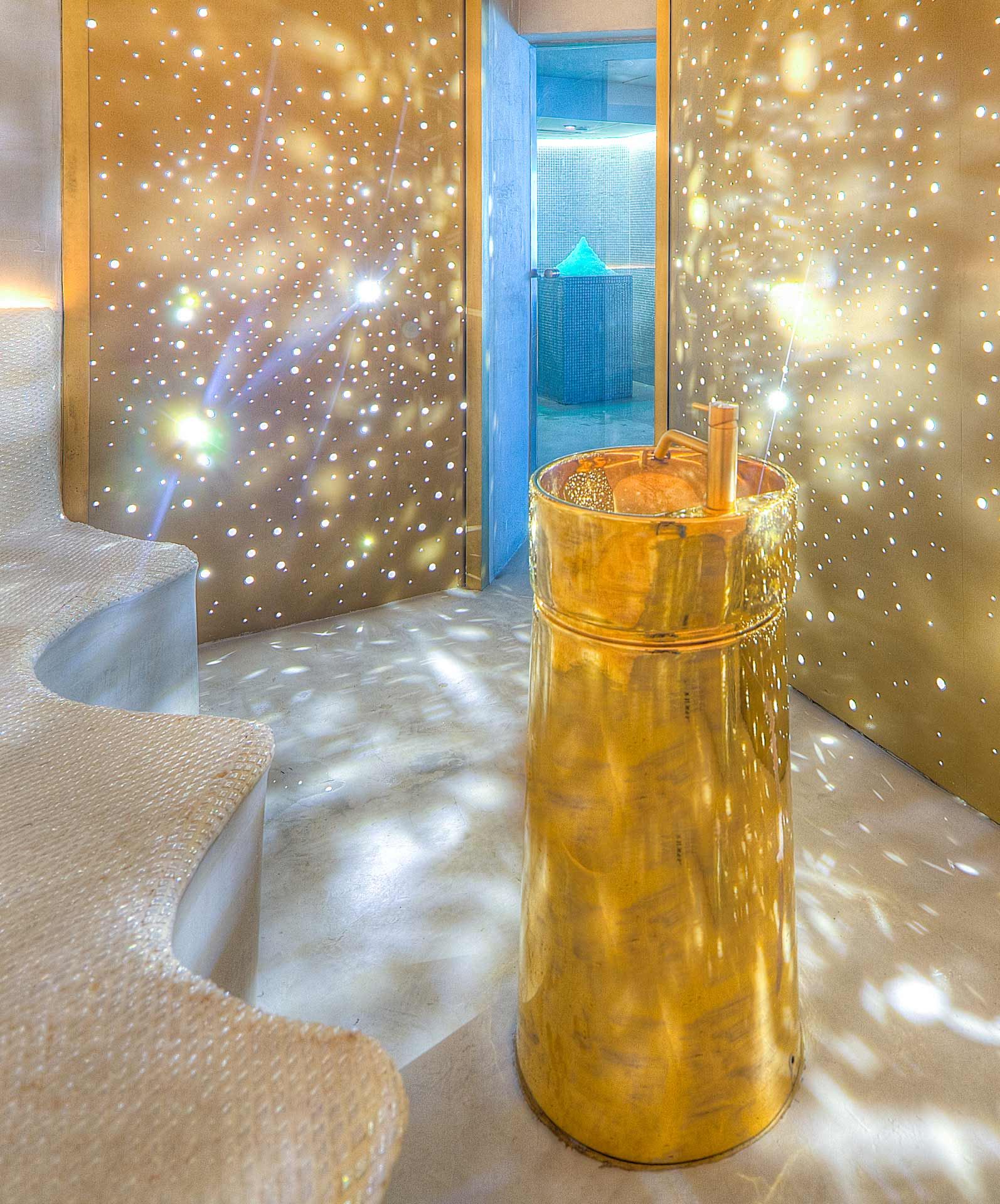 When it comes to Nature Bathing, this is the place. Over 1500m2 to indulge in Mediterranean treatment rooms, where every product is curated by Revival Spa and Clarins, in this beautiful alliance named The Clarins Skin Spa.
Fitness Club
Get your spirit into shape as well as your body. Inside the spa at Hotel Aguas de Ibiza, you will also find a full-service fitness club. Here, you can take your pick from techno-gym aerobics, weights equipment, Power Plate, yoga, pilates and more. Bring your fitness targets and let our personal trainers do their share to work you out.
Hair and Nails Salon
A very inviting space for luxury and relaxation inside our Spa. Fulfill all your beauty wishes with our caring hairdressing services, hair treatments, make-up, manicures and pedicures. Treatments customized with the best products by Kerastase and Essie.
Health & Wellness Retreats
Aguas de Ibiza is the gate of Ibiza spirit. Come and open the gate of your spirit too. An opportunity to start a healthier lifestyle, improving your wellness. Nutrition is key, so you will enjoy a customized plan, together with your fitness plan. Bring balance to your mind, body and soul enjoying this exclusive eco-luxury Mediterranean environment.
Retreat to this sensory experience of comfort and relaxation to discover new pleasures. Because, not in vain, the 5 star hotel Aguas de Ibiza is the gate of Ibiza sea spirit.