Book your Stay.
A peaceful, central setting ideal for exploring the island. The hotel is the ideal place to enjoy the best of the island. Its location, on Santa Eulalia's peaceful promenade and the natural surroundings make Aguas de Ibiza a charming hotel from which to explore the beautiful beaches the island has to offer.
Ibiza is a destination you can enjoy all year round
They say "Ibiza is always a good idea", in this post we'll give you some convincing arguments backing that up. In case you're thinking of going to Ibiza on holidays, we'll attempt to fully convince you and if you already love the island, you'll love it just a little more.
The white sand beaches of Ibiza are the main claim to fame for this and other Mediterranean destinations. However, tourism in Ibiza can offer you a lot more. If you want to find out about the things to do and places to visit in Ibiza, we'll tell you about them, but keep in mind that there are experiences that are better to be lived than heard about.
What to do in Ibiza in winter?
In autumn and winter months the population of Ibiza drops by nearly half, it is almost a deserted island. This is only one of many reasons why you should visit the island in winter.
In winter you can** get to know the people of Ibiza**, those who live on the island year round. The coldest seasons are the perfect time to do sport in the open air and walk or bike around exploring the island, a healthy and beautiful way to discover the island.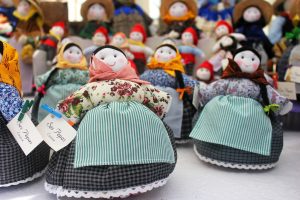 What to do in Ibiza in summer?
It is hardest to find peace and calm on the island in the summer months, but if you like leisure and fun, you're in the right place. Put a little Ibiza in your life. The whole world needs a little Ibiza in their life, even if it's only once in a lifetime.
Don't miss out on the beach bars in summer, or you'll lose the sunsets and the outdoor dinners. The sea breeze and unparalleled views of the sea can turn a simple dinner into a memorable evening.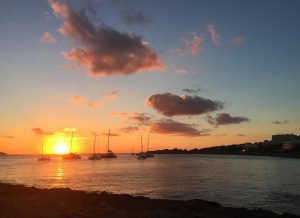 Finally, we recommend discovering Ibiza in autumn, since we're sure you'll fall in love with it. The mild temperatures after summer is over make it probably the best time of year to spend truly enchanting holidays on the white island.
Planning your holiday ahead of time tends to be the best idea in order to not miss out on anything. Check out our hotel deals and plan an unforgettable holiday.