Book your Stay.
A peaceful, central setting ideal for exploring the island. The hotel is the ideal place to enjoy the best of the island. Its location, on Santa Eulalia's peaceful promenade and the natural surroundings make Aguas de Ibiza a charming hotel from which to explore the beautiful beaches the island has to offer.
Eco-luxury
The new conceptual eco-luxury of a 5 star hotel in Ibiza. A dream made true on Santa Eulalia. The entrance to an island vacation full of light, design, sun, views, and comfort in every one of its 112 magnificent Feng Shui inspired rooms. A seashell for reconnecting with your energy. And to balance body and mind. In a perfect location for also exploring the wonders of Ibiza, like all the lovely turquoise beaches, or the stunning interior green landscapes.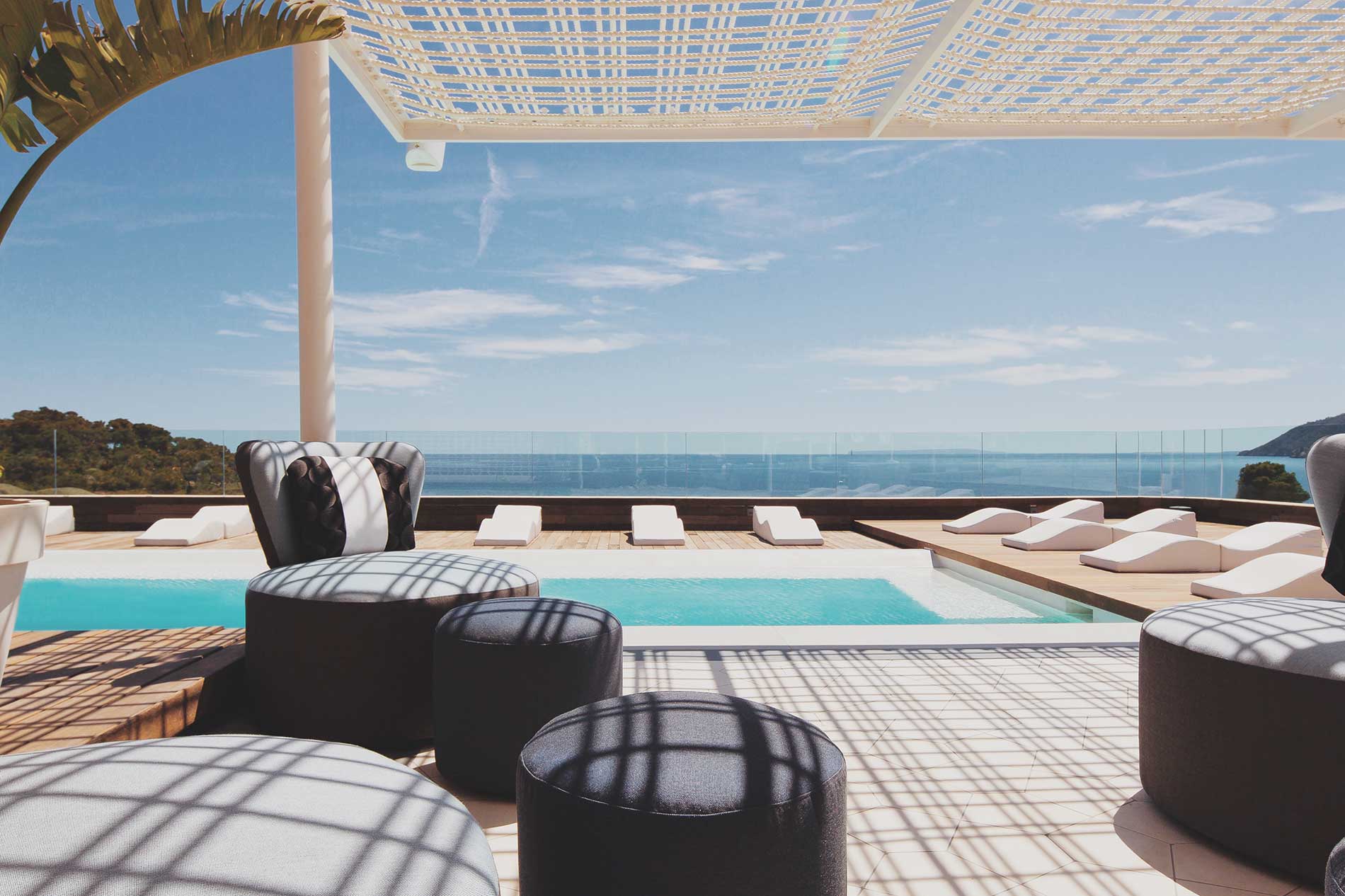 This project has been recognized as the most environmentally friendly boutique hotel in this island. Thanks to using smart building automation and systems for saving water and energy. A 5 star hotel that advocates working with suppliers that share its eco-luxury philosophy.
The advantages of staying eco-friendly
Aguas de Ibiza brings an innovative an ambitious eco-friendly concept to your stay in a 5 star hotel. Expect the latest technology and photovoltaic rails, the use of smart building automation and systems for saving water and energy. In addition to it, our company policy advocates working with environmentally savvy suppliers to offer sustainable stays in the island while enjoying the comforts of a real luxury boutique hotel.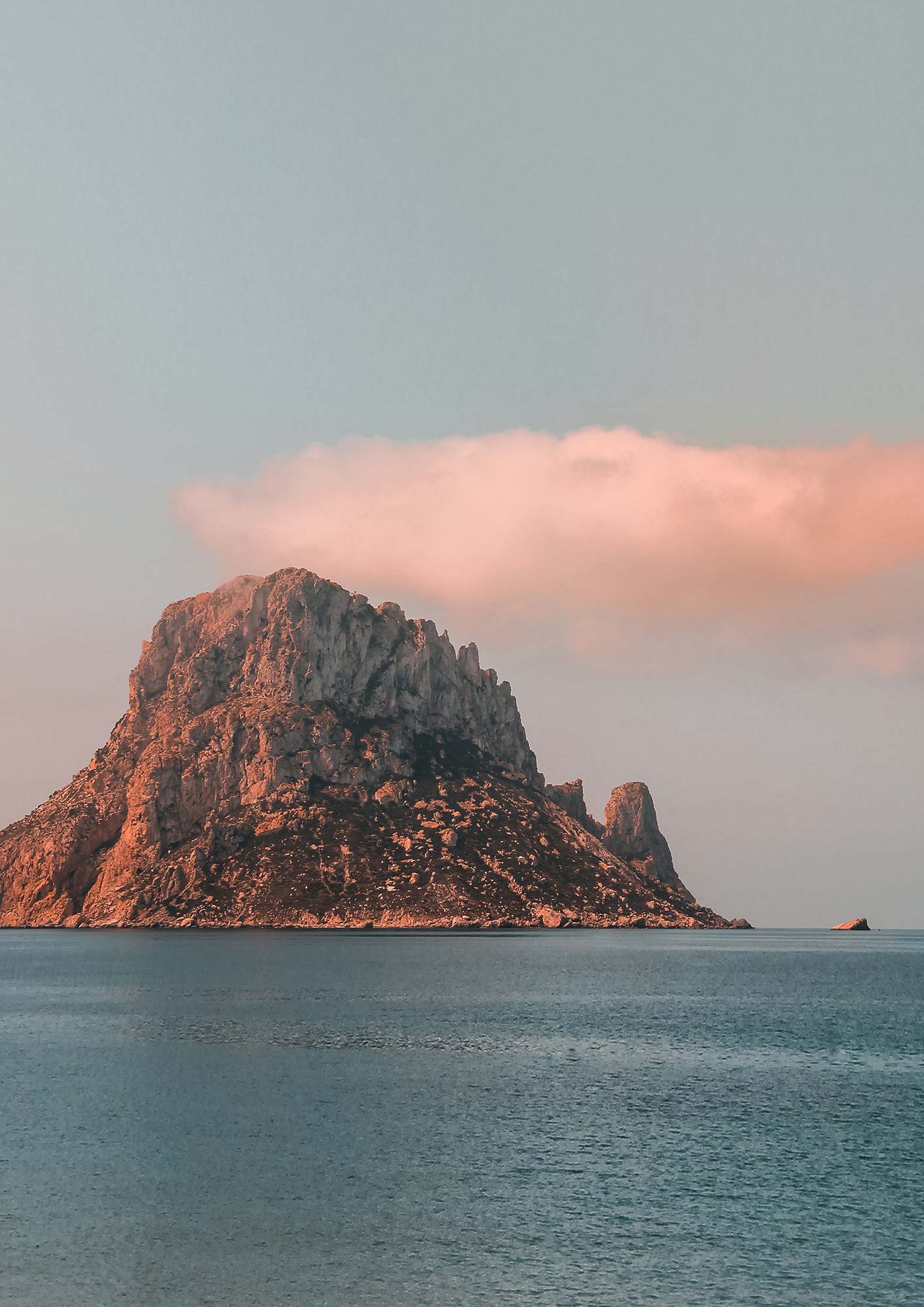 Photo by Adrien prv on Unsplash / Es Vedrá Island. Ibiza
Our doors are open Enter the new spirit of Ibiza

Discover this new hospitality concept offering sustainable living without sacrificing the luxury.