Book your Stay.
A peaceful, central setting ideal for exploring the island. The hotel is the ideal place to enjoy the best of the island. Its location, on Santa Eulalia's peaceful promenade and the natural surroundings make Aguas de Ibiza a charming hotel from which to explore the beautiful beaches the island has to offer.
Aguas de Ibiza luxury restaurants offer a signature cuisine with a strong essence of our much admired Mediterranean cuisine.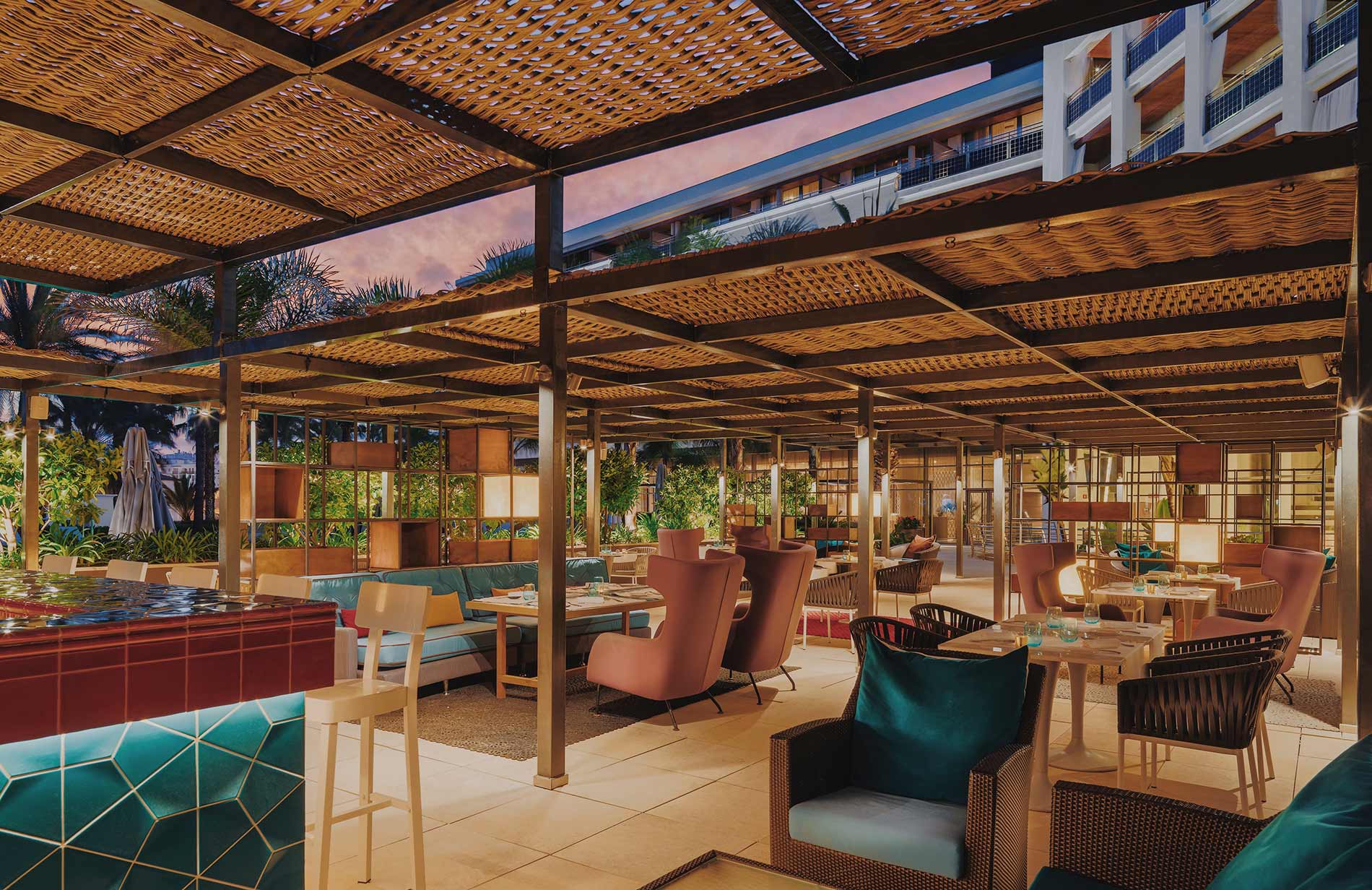 Scuba Rooftop Tapas
Opening from May 27 to October 8, Scuba Rooftop Tapas is a new exceptional place for Spanish Tapas in Ibiza. It offers a varied selection of this unique example of popular gastronomy, all the tapas reinterpreted for modern tastes. A restaurant to love, whenever you feel like trying a wide range of different products from the Island.
The place where Ibiza gastronomic experience is better served.
Alabastro
A gastronomical experience to be enjoyed both indoors and outdoors. Mouth-watering yet healthy dishes made with local ingredients. Wander around snacks, carpaccio, salads or fresh fish. In here, no rules apply to the proper amount of food. The choice is yours. When the night falls, our chef takes care of the finest Mediterranean inspired dishes, which come served to you as the purest essence of Ibiza.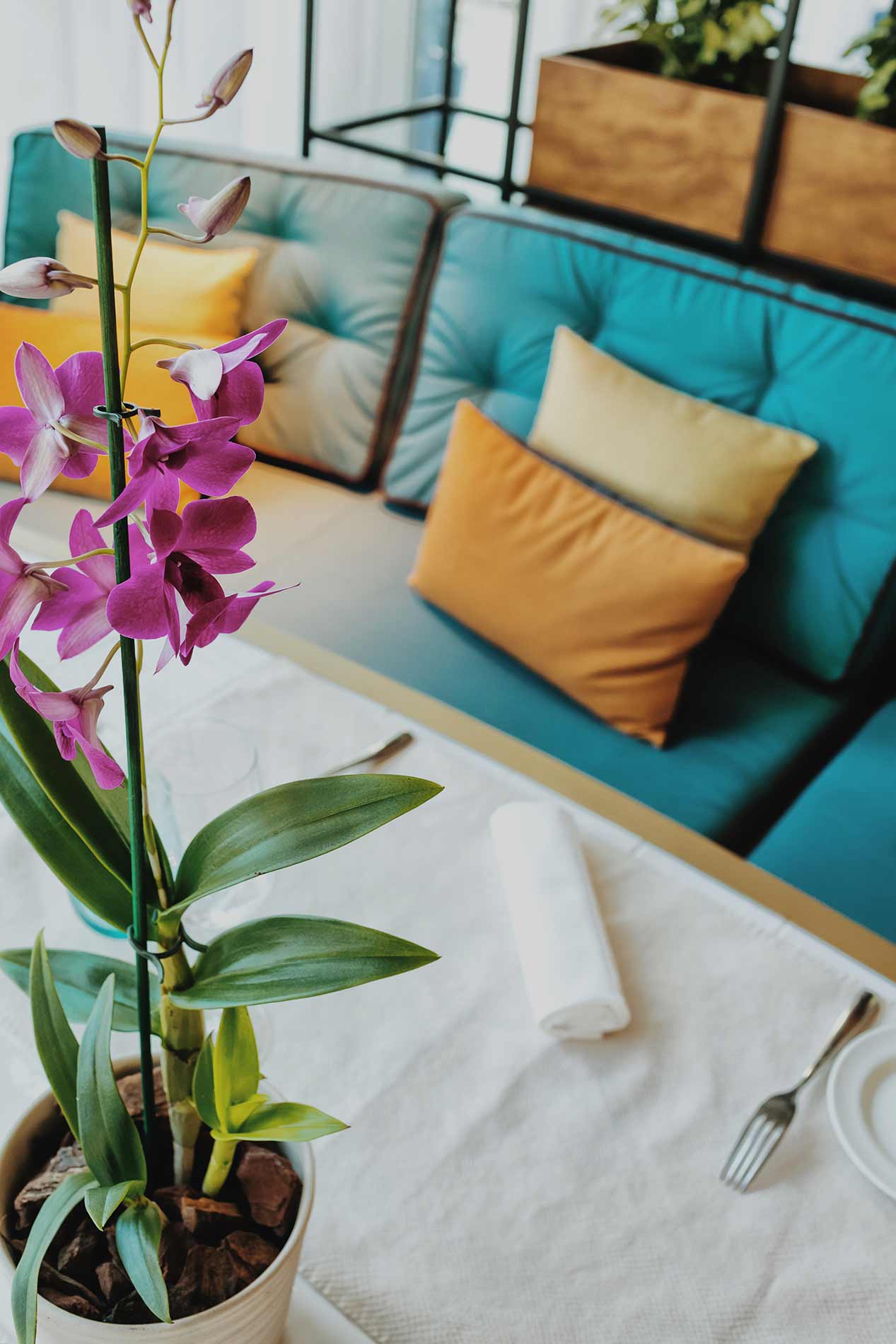 Alabastro , where every corner is magical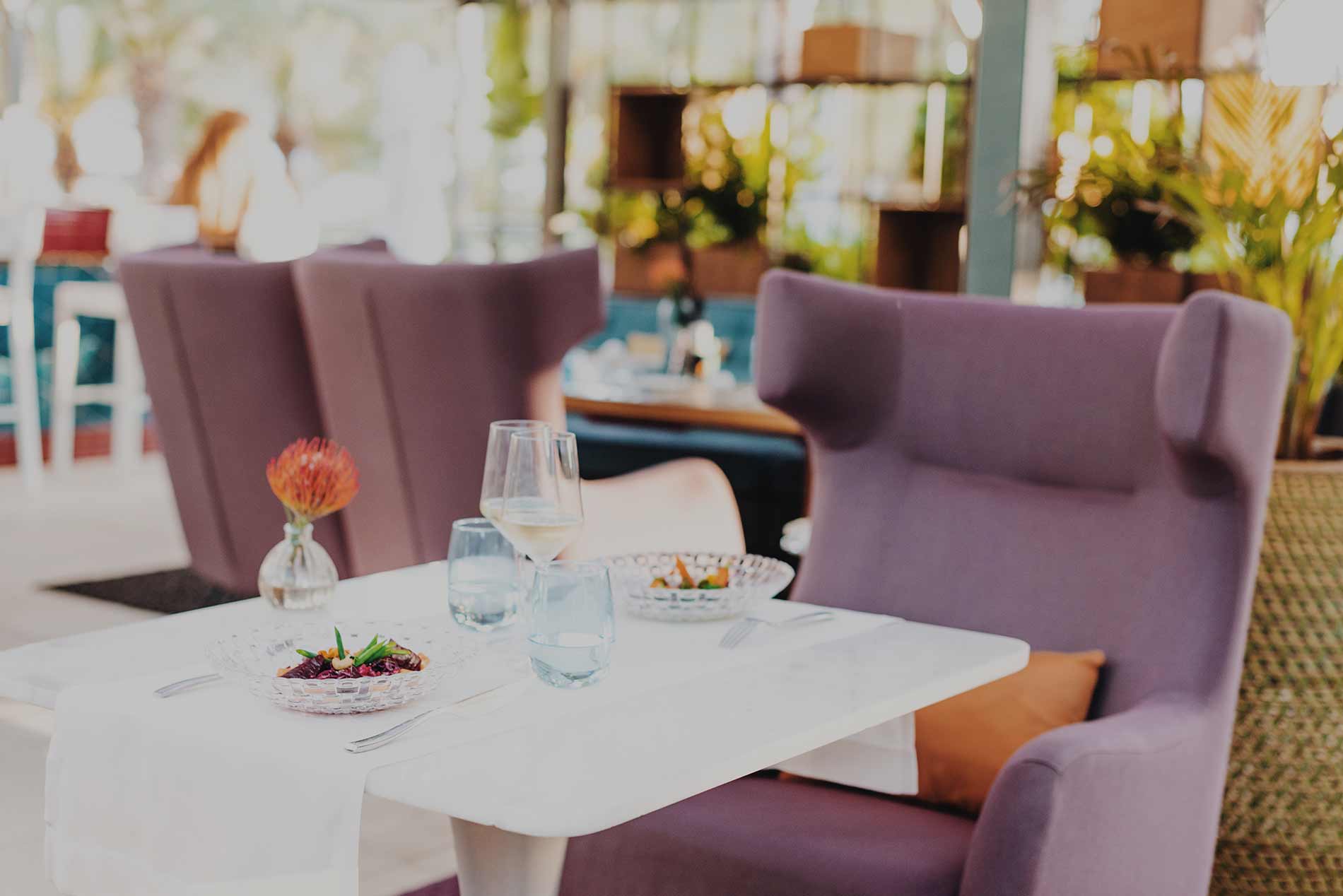 A lunch full of light
Snacks, carpaccio, salads, fresh fish… healthy for your body, or healthy for your spirit? You pick up your menu and take it by the pool. It inspires you a siesta. Sunset comes to warn you: another truly promising menu is soon to come. Time to make the honors to the chef Aitor Monteagud and his perfectly blended Mediterranean dishes.
Scuba Cocktail Bar
Our cocktail bar is located on the hotel's rooftop and open daily from 10.30 am to 02 am, with a design that merges styles from innovative features such as pergolas boat rope to more local items such as Huguet ceramics floor. Our suggestion to end the day is to taste one of our delicious cocktails while enjoying the sea breeze. An extensive menu that leaves no one indifferent for cocktails as special as the Ibiza Sling or the Romero y Julieta. In addition, we have a wine menu chosen by our sommelier, with the best references on the island.
A tribute to island specialties, with a modern twist can be enjoyed in this restaurant in Santa Eulalia. Avant-garde cuisine with traditional textures and tastes like no other luxury restaurants in the island.
Oligo Madeinterranean
Oligo, with an impeccable Mediterranean style, offers a help-yourself breakfast buffet. The restaurant is located on the ground floor of the hotel in an airy space filled with natural light plus a large terrace, in which to enjoy a wonderful bio and healthy breakfast. Apart from our buffet you can enjoy a wide variety of dishes a la carte or taste some of the homemade products of our pastry corner.
Our restaurants in Santa Eulalia offer also a careful selection of more than 350 world wines, including the best references from the island. Now also in Aguas de Ibiza Lifestyle & Spa you can enjoy the ultimate dining experience: Vi Cool by Sergi Arola.