Book your Stay.
A peaceful, central setting ideal for exploring the island. The hotel is the ideal place to enjoy the best of the island. Its location, on Santa Eulalia's peaceful promenade and the natural surroundings make Aguas de Ibiza a charming hotel from which to explore the beautiful beaches the island has to offer.
Junior Suite Pool View
A bright ample space featuring sleek and modern design for the lovers of green views. Go find your favorite spot between the warm white interiors of this room and the view to the lush gardens of palms, bougainvillea and coconut trees by the turquoise pool.
38 - 45 sqm (inc. terrace)
Double beds
Shower and tub
Pillow menu
Unlimited access to spa
Terrace
Solarium
High velocity wifi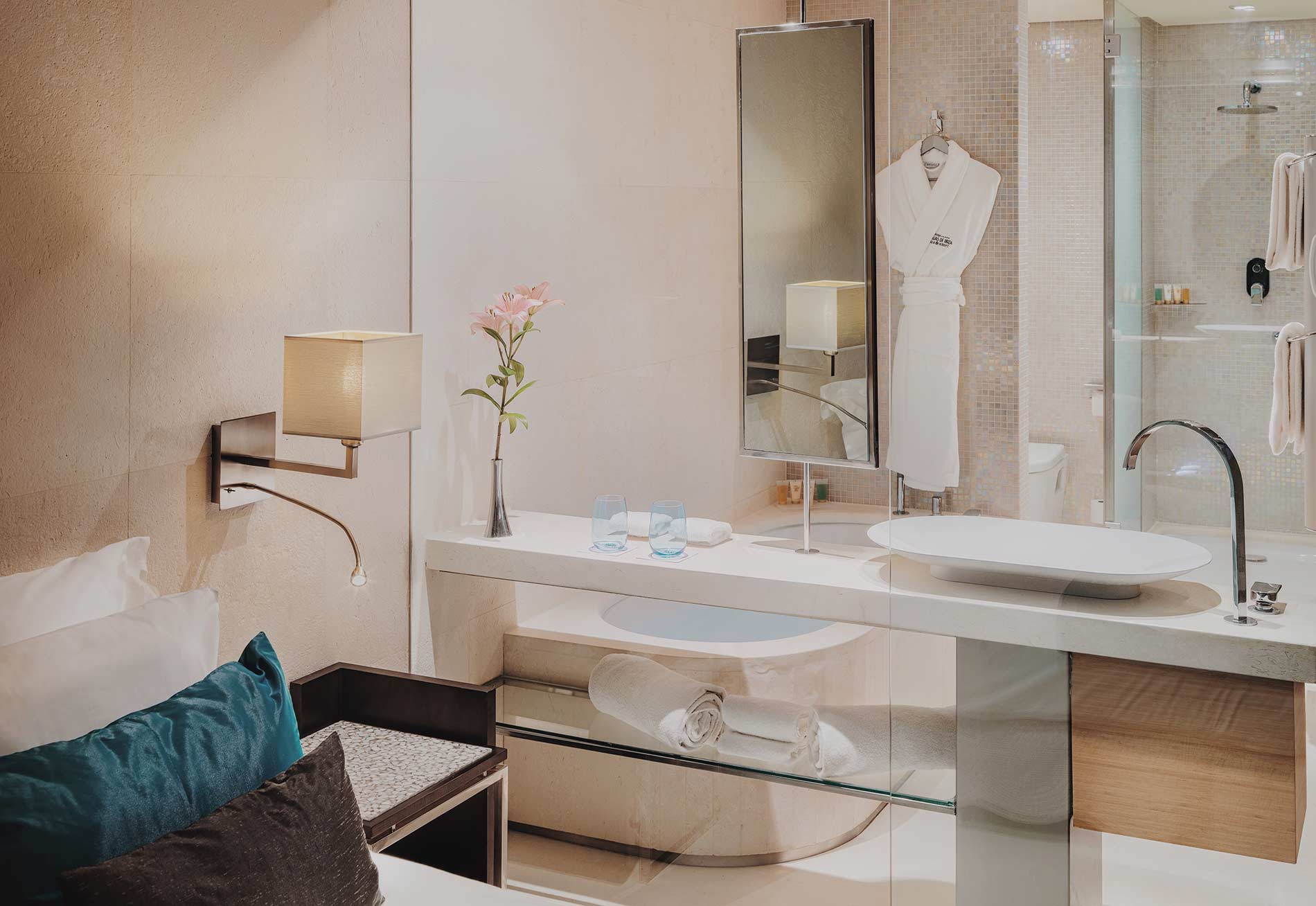 Sleek from interiors to the outdoor gardens
Island vacation. Sun. Green. Turquoise. And a perfect design. Your airy spacious room becomes a much better place than the beachfront. A glance to the pool. The eyes meet the green. The coconut trees, bringing back memories of paradise. Lush.
More Rooms

This is the gate of Ibiza sea spirit. A new hospitality concept where inspiration and privacy come as the luxury of staying by the luminous sea at the vibrant Santa Eulalia.