Book your Stay.
A peaceful, central setting ideal for exploring the island. The hotel is the ideal place to enjoy the best of the island. Its location, on Santa Eulalia's peaceful promenade and the natural surroundings make Aguas de Ibiza a charming hotel from which to explore the beautiful beaches the island has to offer.
Junior Suite Sea View
When the idea of a perfect marine retreat includes unbeatable sea sights, this is the perfect choice. A big and bright room with views of Formentera Island and its pristine waters, combined with a beautiful modern furniture.
38 - 45 sqm (inc. terrace)
Double beds
Bang & Olufsen
Shower and tub
Pillow menu
Unlimited access to spa
Terrace
High velocity wifi
Coffee-point
Outdoors tub on request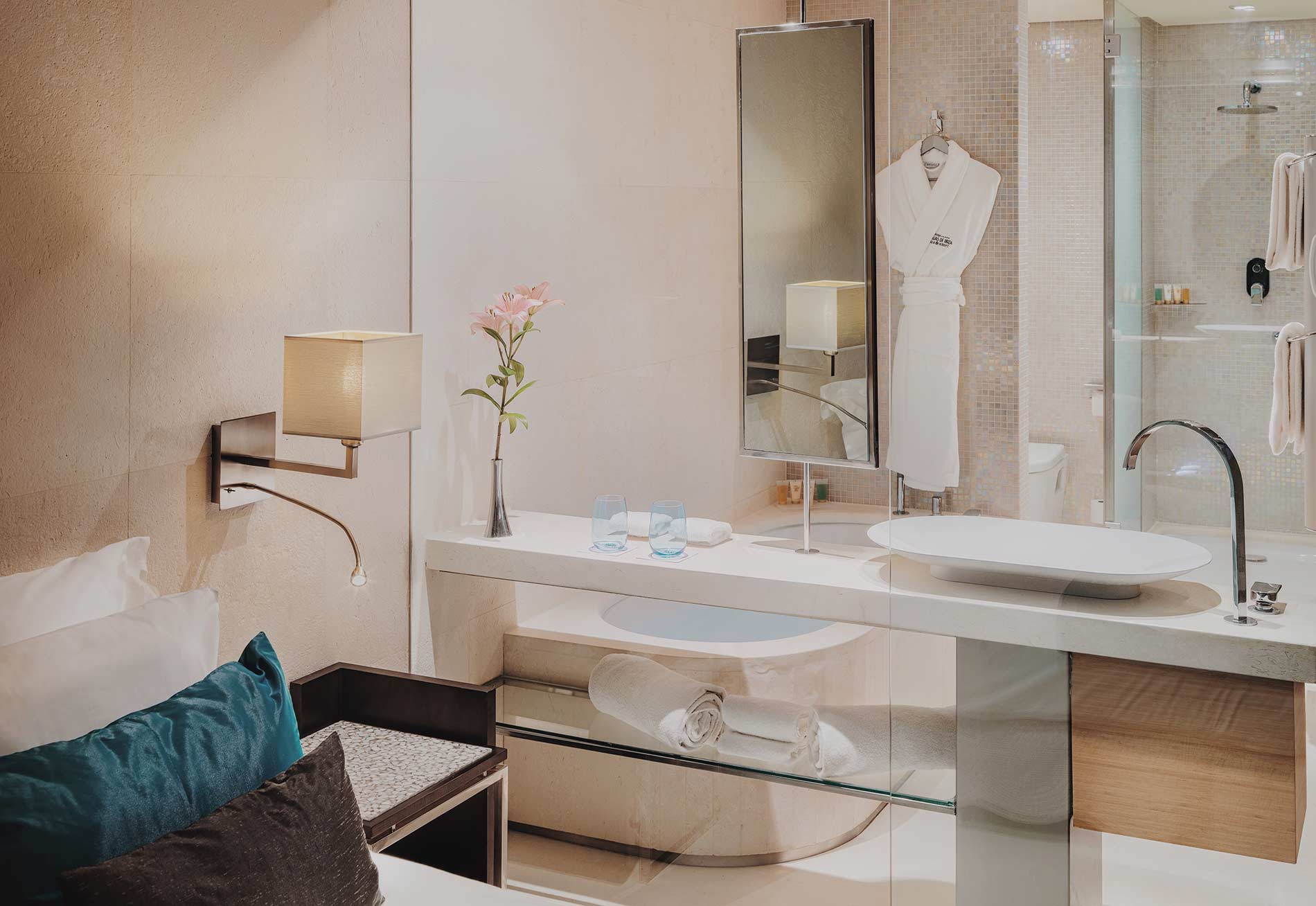 Wake up to the views of Formentera. Take it easy. Arrange the pillows. The bed feels like a cloud. Order breakfast. Walk to the terrace. Sniff the breeze. Be amazed. Find your intimate connection with the sea. Unbeatable.
More Rooms

This is the gate of Ibiza sea spirit. A new hospitality concept where inspiration and privacy come as the luxury of staying by the luminous sea at the vibrant Santa Eulalia.