Book your Stay.
A peaceful, central setting ideal for exploring the island. The hotel is the ideal place to enjoy the best of the island. Its location, on Santa Eulalia's peaceful promenade and the natural surroundings make Aguas de Ibiza a charming hotel from which to explore the beautiful beaches the island has to offer.
Premier
An Ibiza style room with a natural set of design details to add up to a king size bed and a large private terrace. Contemporary elements like copper and limestone on the wall, or stone pebble floors in its large bathroom, together with two independent washbasins, a bathtub and a separate shower make this space more than a necessity: it's a magnificent amenity in itself.
34 - 40 sqm (inc. terrace)
Double beds
Dvd/cd player
Shower and tub
Bathtub
Pillow menu
Unlimited access to spa
Terrace
Solarium
High velocity wifi  
Coffee-point
Express check-in
Transfer service
Breakfast in the room
Ironing service
Daily press
Apple tv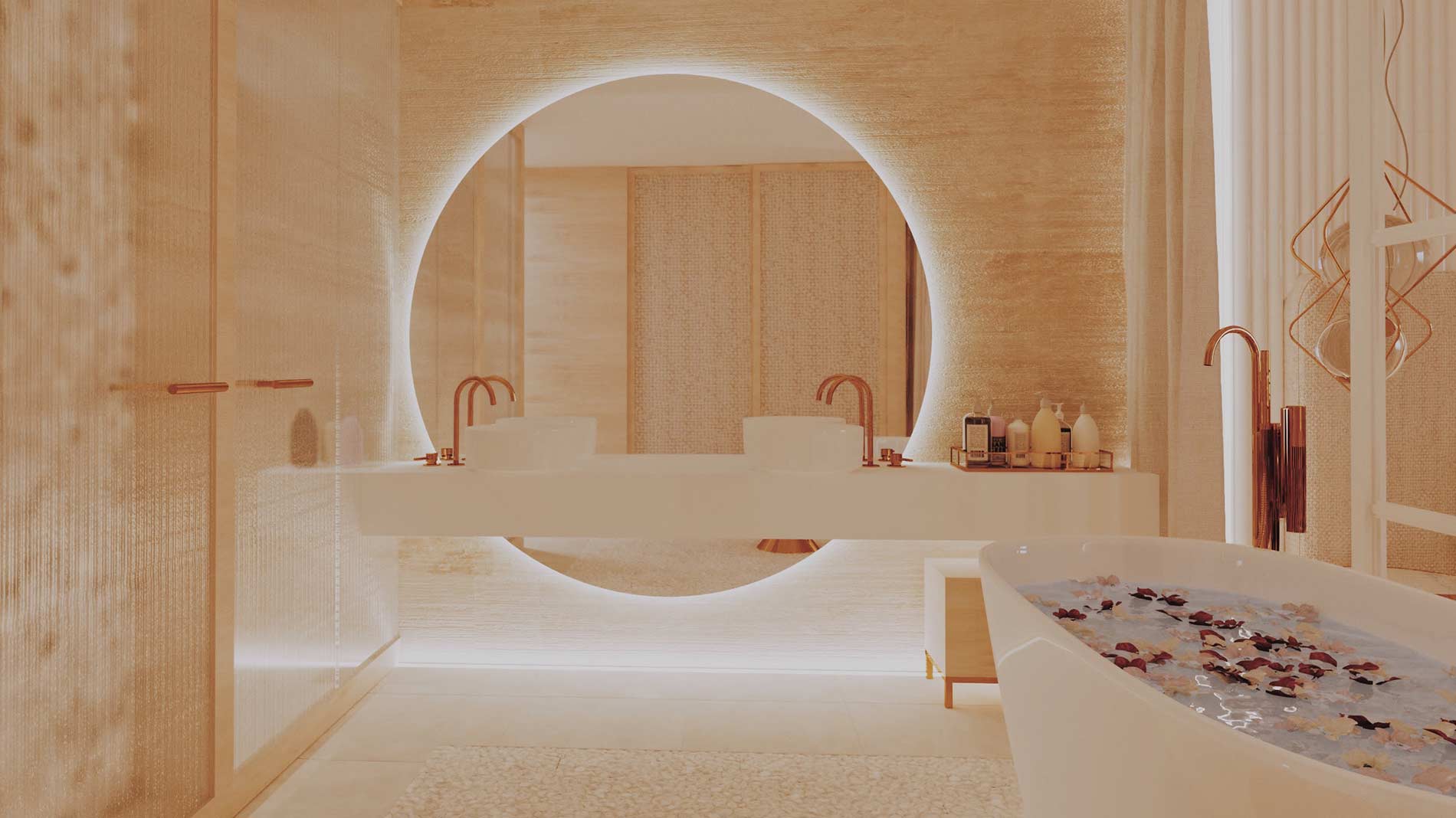 Indulge in the elegance of bath time.
Sunset. The magic of an orange sky gets in. Time for yourself in the tranquil atmosphere of a bathtub filled up with warm water. You float. Unwind. Disconnect. And the latest story of your day gets softly written on your skin.
More Rooms

This is the gate of Ibiza sea spirit. A new hospitality concept where inspiration and privacy come as the luxury of staying by the luminous sea at the vibrant Santa Eulalia.