Book your Stay.
A peaceful, central setting ideal for exploring the island. The hotel is the ideal place to enjoy the best of the island. Its location, on Santa Eulalia's peaceful promenade and the natural surroundings make Aguas de Ibiza a charming hotel from which to explore the beautiful beaches the island has to offer.
Presidential Suite
What kind of suite do you dream of taking? Come to eliminate any stress in a sun-filled penthouse with fabulous views to the island of Formentera. Be the guest in here and you can also enjoy a 40 square metres living room space. walking on wooden oak floor panels as well as take a bath in the outdoor tub to enjoy all your holidays in here,
155 sqm (inc. terrace)
Double beds
Panoramic seasights
Bang & Olufsen
Shower and tub
Bathtub
Pillow menu
Unlimited access to spa
Terrace solarium
High velocity wifi
Coffee-point
Outdoor tub (on request)
Express check in
Transfer service
Breakfast in the room
Ironing service
Daily press
Free non-alcoholic minibar
Apple tv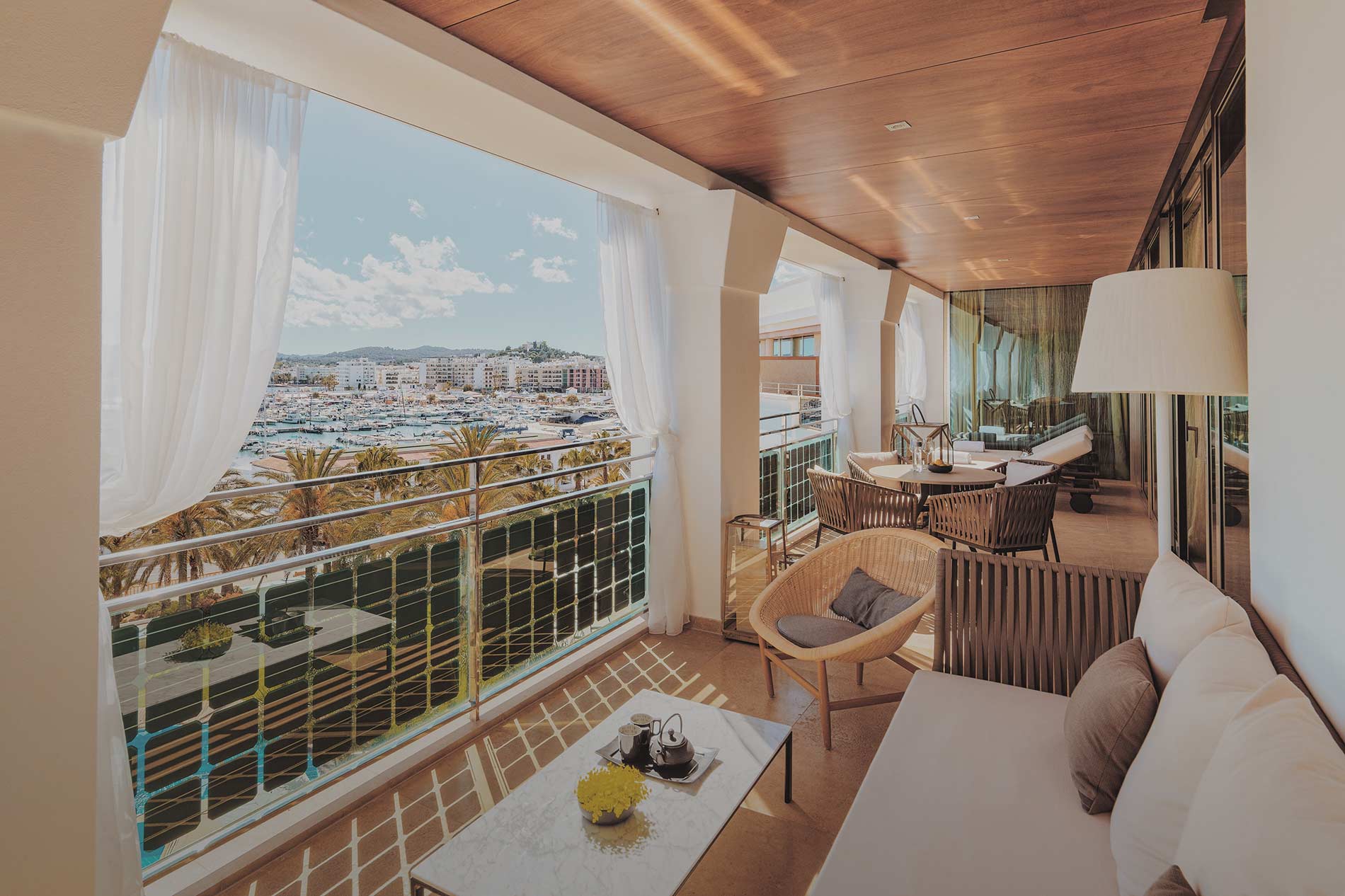 Treat your ego to a sea inspired body and mind detox
You are about to slip your mind into the spirit of Ibiza. The magic of pine trees. The white lights. The cool blue water. All those fantasies in a private getaway. The size of it. The style. The rooms. Everything in here suit your definition of a perfect dream. Hide. This is just for you.
More Rooms

This is the gate of Ibiza sea spirit. A new hospitality concept where inspiration and privacy come as the luxury of staying by the luminous sea at the vibrant Santa Eulalia.