Book your Stay.
A peaceful, central setting ideal for exploring the island. The hotel is the ideal place to enjoy the best of the island. Its location, on Santa Eulalia's peaceful promenade and the natural surroundings make Aguas de Ibiza a charming hotel from which to explore the beautiful beaches the island has to offer.
Dreamer
Calling all lovers of the Feng Shui principles to enter these interiors made of natural elements for their most intimate and pleasant experience. Lose yourself in your privacy while the sun lights up the iridescent tiles recreating seashells… and enter your most magical dreams.
34 - 40 sqm (inc. terrace)
Double beds
Bang & Olufsen
Bathtub
Pillow menu
Unlimited access to spa
Terrace
High velocity wifi
Disabled (without bathtub)
Coffee-point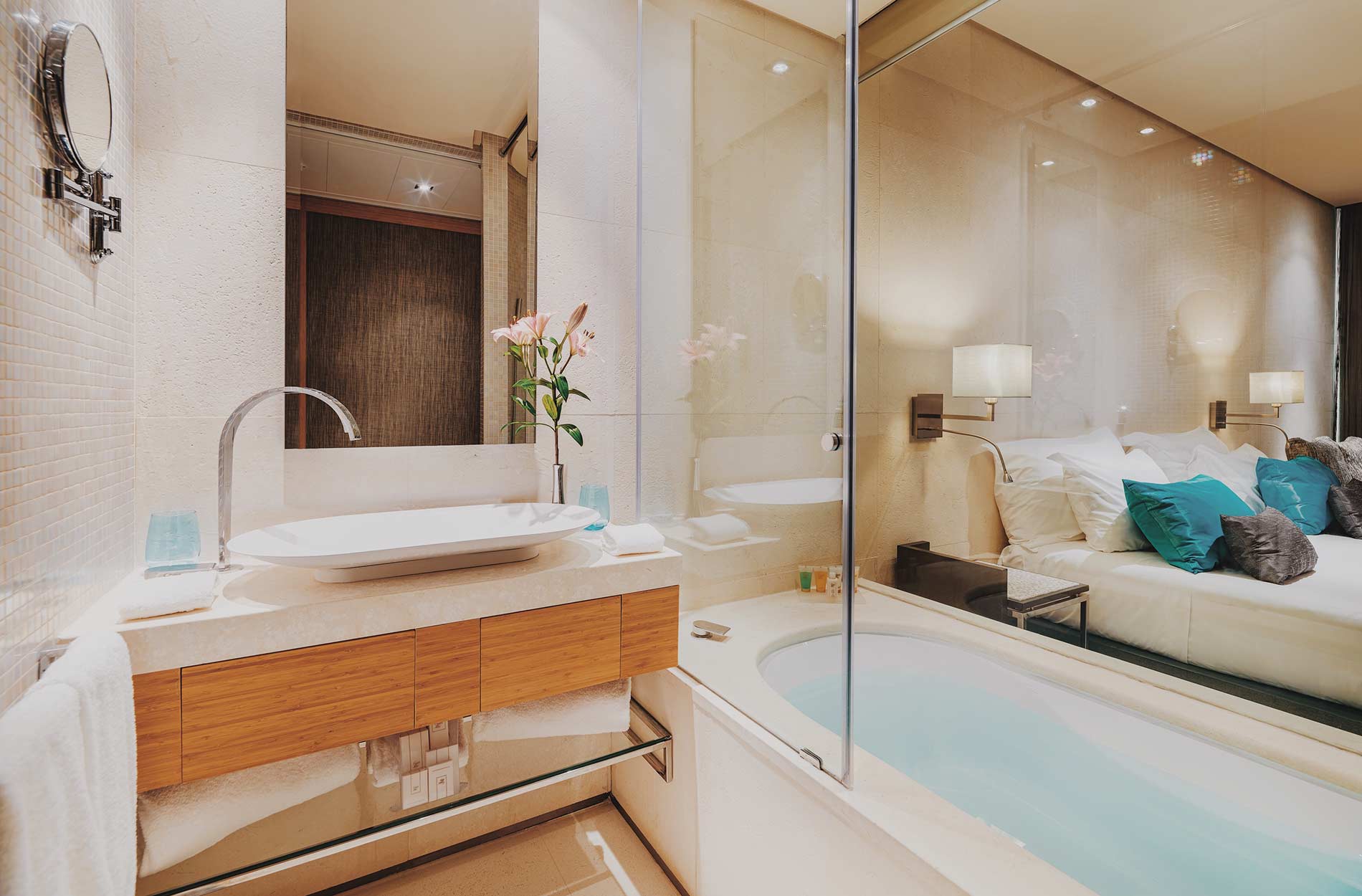 For the most inventive souls
Early hour in the Dreamers room. No rush. Eyes opening up at one's own pace. Obligations left aside. Inhale. Hold. Exhale. The smell of Mediterranean comes within. Respect: it's time for holidays.
More Rooms

This is the gate of Ibiza sea spirit. A new hospitality concept where inspiration and privacy come as the luxury of staying by the luminous sea at the vibrant Santa Eulalia.